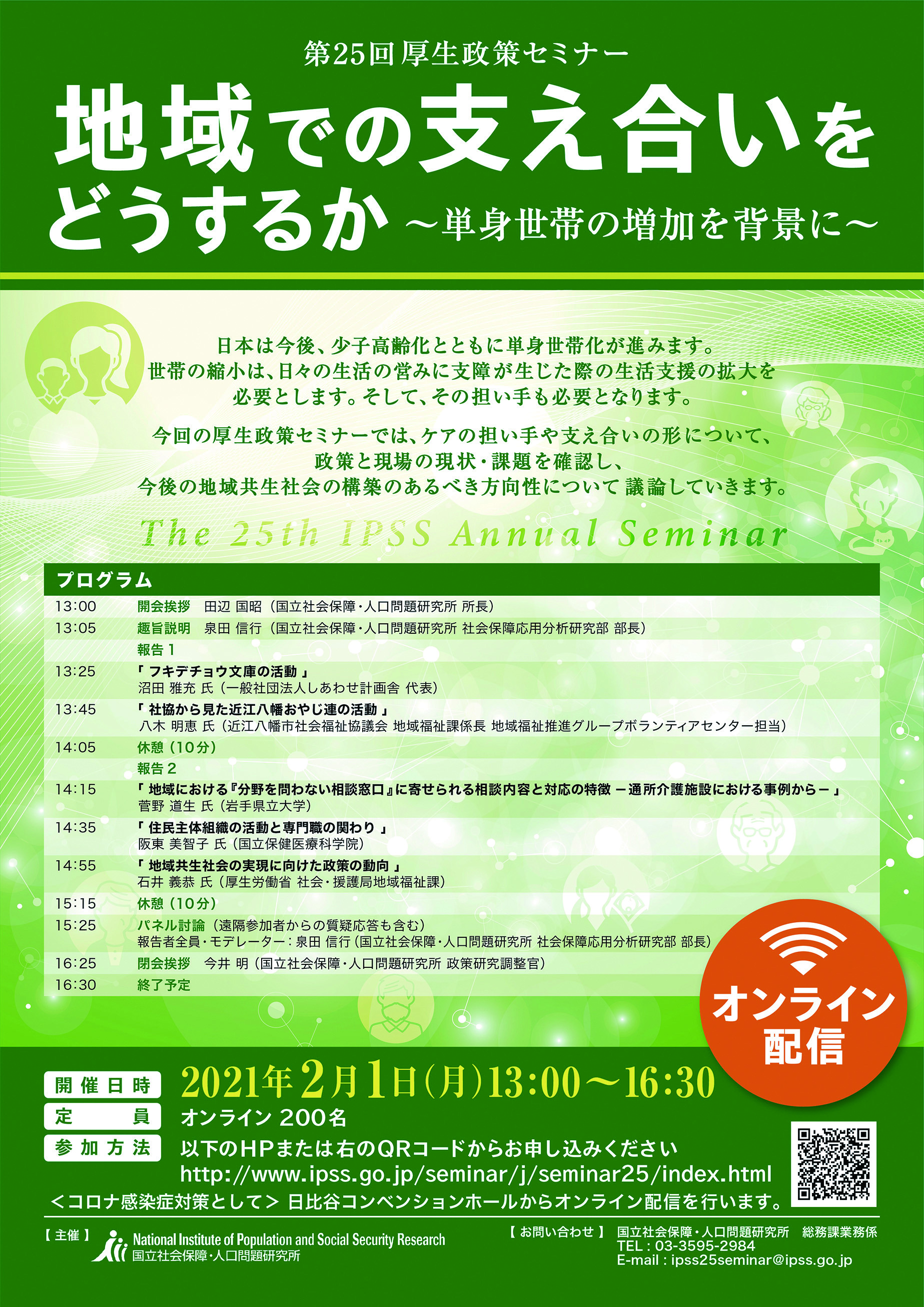 Opening hours:
10:00 to 12:00 13:00 to 17:00, Weekdays only
Reference service:
TEL:+81(0)3-3595-2988 FAX:+81(0)3-3591-4818
Internet:
Submit your message from the "
Contact Us
" section of the website
Over 130,000 book and magazine titles are available for researchers as well as for the general public and government administrators. Interested parties can also access all information on our website through our library search at the following link:
www.ipss.go.jp/tosho/tosho-lx.html
. There are many statistical publications, especially on demographics and social policy, in the collection. Valuable historical documents have also been compiled, and are available for public use.