Periodicals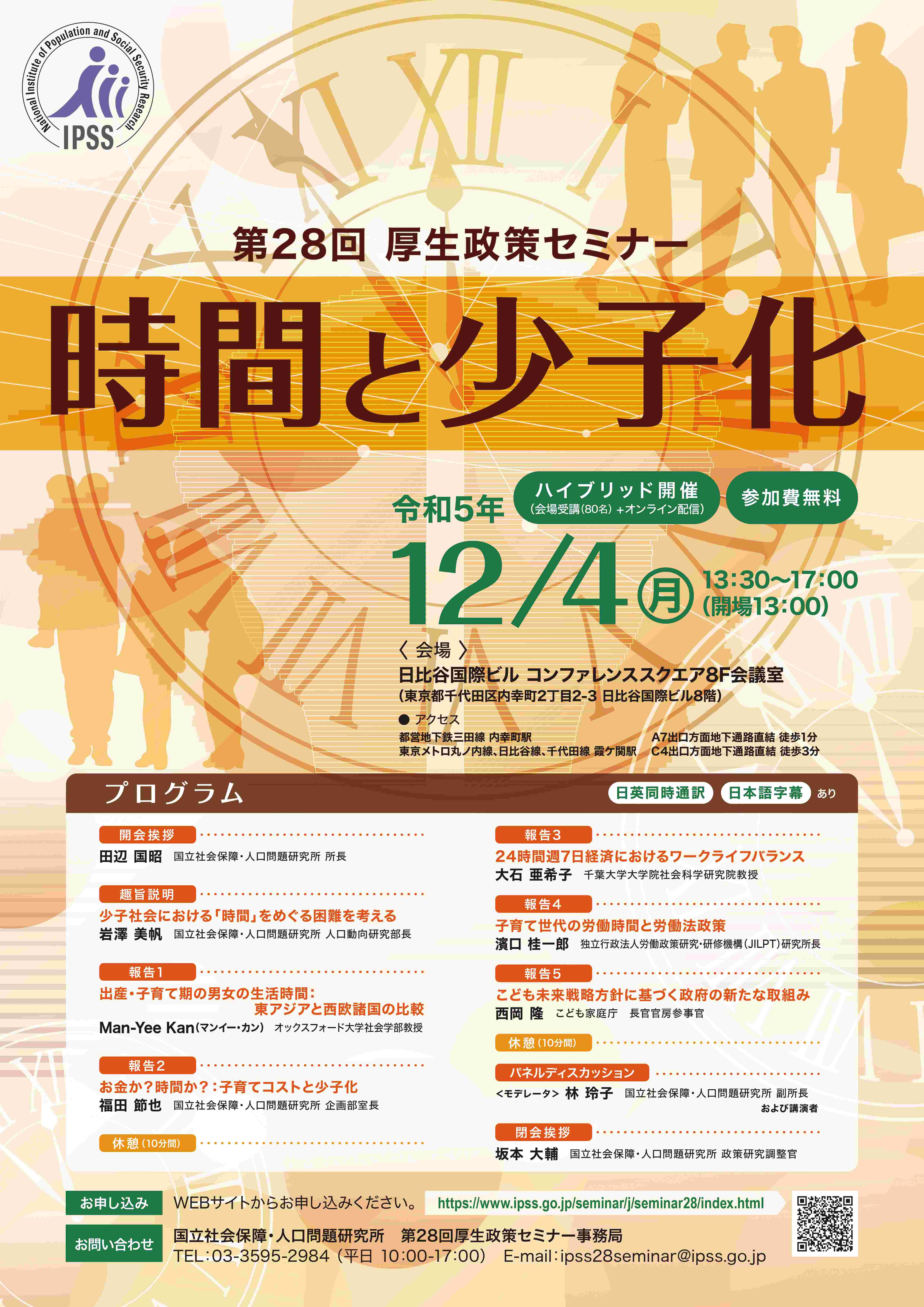 Periodicals Journals (4 issues/year)
All articles are downloadable up to the most recent issues at the website.

Journal of Population Problems (JINKO MONDAI KENKYU) Founded in 1940 in Japanese with English abstract
The Quarterly of Social Security Research (KIKAN SHAKAIHOSYO KENKYU) Founded in 1965 in Japanese
The Review of Comparative Social Security Research (KAIGAI SHAKAIHOSYO KENKYU) Founded in 1968 in Japanese
Statistical Reports (Annual)
All contents are available as a digital database on our website in Japanese and English.

Population Statistics (JINKO TOKEI SHIRYOSYU)
Social Security Statistics (SYAKAIHOSYO TOKEI NENPO)
Reports, Research Series & Survey Series


Other publications: Working Paper & Discussion Paper series, Hard cover books

Web database in Japanese and English
Japanese Mortality Database
Detailed reports on the surveys and estimates are published and available to download on our website. Pre-war publications of the Institute became available for download in 2014.