"The Demographic Dividend and Global Macroeconomic Perspectives: Medium- and Long-Run Trends"

Date and time: 16:00 - 18:00, July 27 (Monday), 2015
Place: IPSS Meeting Room No.4, 6th floor, Hibiya Kokusai Building, 2-2-3 Uchisaiwai-cho, Chiyoda-ku, Tokyo MAP
        (TEL 03-3595-2984)

Lecturer: Professor Robert Dekle (Professor,Department of Economics, University of Southern California)
Abstract:
Dr. Robert Dekle is a professor of Economics at the University of Southern California and he is a specialist of macroeconomics and international finance. He is doing research on the financial problem that relates to population issues such as the influence of aging on savings and the relation between population change and economic growth. Between 1985-1986, he came to Japan as a Fulbright scholar and studied Japanese economy. Afterwards, he has served as a visiting scholar with the Federal Reserve Board of Governors and as a staff economist with the International Monetary Fund as a specialist of the emerging markets of East Asia and the Japanese economy. In this lecture, he will discuss about the demographic dividend and macroeconomic perspectives and the implication of the sustainability of financing from the view point of medium and long-run trend by comparing the countries (Japan, South Korea, and Indonesia, etc.) where the timing of economic development and aging are different.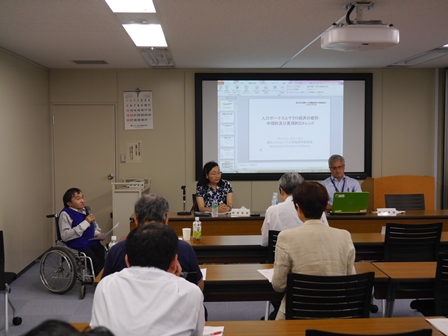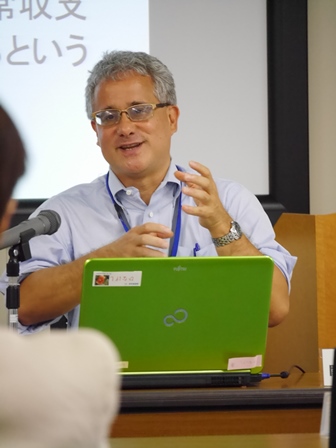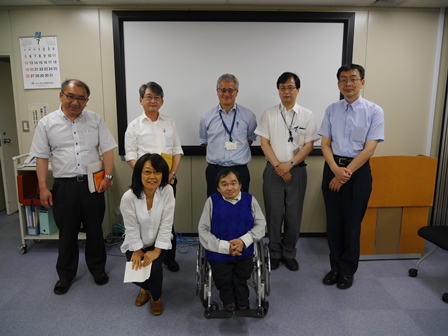 *Presentation and discussion were given in English (Japanese translation was provided).


---