"The Policy Development to "Mental Health and Work" and "Disability and Work" in OECD countries"

Date and time: 16:30 - 18:00, September 24th (Tuesday), 2013
Place: IPSS Meeting Room No.4, 6th floor, Hibiya Kokusai Building, 2-2-3 Uchisaiwai-cho, Chiyoda-ku, Tokyo MAP
        (TEL 03-3595-2984)

Lecturer: Ms. Shruti Singh (Economist, OECD Employment Analysis and Policy Division)
Abstract:
Shruti Singh is an Economist in the OECD's Employment Analysis and Policy Division and a member of the team working on Displaced Workers. She is also currently responsible for conducting country policy studies on OECD's project on Mental Health and Work. Prior to joining the OECD in 2007, Shruti was a policy analyst at the Department for Work and Pensions in United Kingdom. After she joined OECD, she became a member of OECD's disability policy team and co-authored the Synthesis Report of the Sickness, Disability and Work review. She was also one of the leading authors for OECD's Active Labour Market Policy reviews in selected Member countries that contained a number of policy recommendations. In this lecture, she has discussed about the policy challenge associated with mental health and disability issues of the labor markets in OECD countries.

*Presentation and discussion were in English. (Japanese translation was also provided).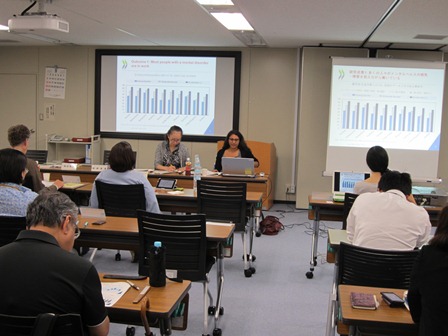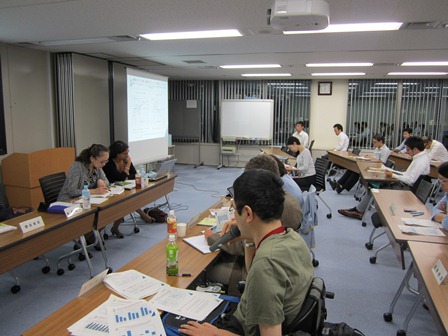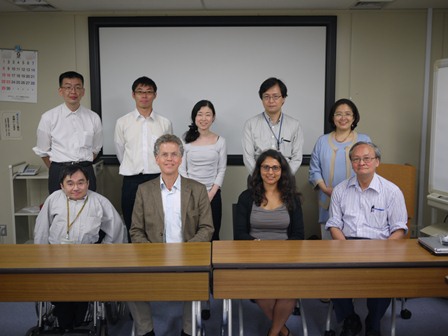 ---